We are 2 days away from our first Mini Camp! 2 days!! 
We are all so very excited about this event and our special guest! As if all of that isn't exciting enough, we have received the final uniform designs! Have you guys seen these? 
They were leaked on social media yesterday, but here they are: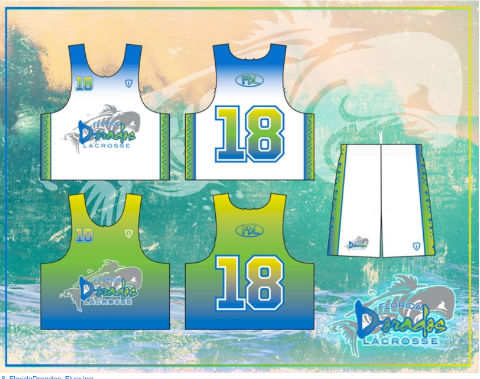 The boys are going to look so SHARP out on the fields this Fall! 
The Fl Dorados are off to a great start and we cannot wait to see you all at the Mini Camp in Montverde on Saturday. Good luck to each of you - we definitely hope we will be able to invite LOTS of players to come back out and represent the Dorados in these uniforms, winning some championships! 
Spread the word everyone, registrations are coming to a close for Saturday and shortly after that we will be getting to work!!
See you soon!